I made a mistake this week, and my parents don't know the half of it. I decided to tell them all about the entire misadventure through this blog post. Why? They've lost the will to ask me to make my weekends productive by revisiting my blog once in a while. "It makes us happy to read what you write," my mum constantly insists. So, I realised this is the best way to own up. Twelve years ago, Munnabhai blurted it all out in a letter to Jhanvi. Similarly, I embraced modern age Gandhigiri and decided to type it all down.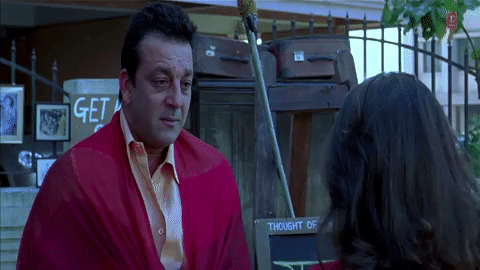 Source: GIPHY
Why should you be invested in my story? Because, I want you to learn from my mistakes and take notes (so what if I refuse to learn?).
So, here goes.
My commute to and from office is made convenient thanks to my dad. On some days I'm switching radio channels, on others we're discussing life, and most often, my seat is at a 180 degree incline to catch some Z's.
Since dad was not in Dubai this week, I joined someone at work who offered to drop and pick me up as she stayed nearby. However, there was one day when I was #TeamDubaiMetro.
My friend and colleague Emily was dropping me to the ADCB metro station on the day. We were accompanied by Nirel, an intern who had joined Young Times. We both got off at the station, and while looking for my NOL card, I realised I had ONCE AGAIN left my wallet at work. Just to put in perspective how messed up a situation I was in, let me tell you what my wallet contained; NOL card, Emirates ID, credit card, and cash. When Nirel exclaimed "ARE YOU SERIOUS?", I internally scolded myself for my irresponsible behaviour in just her first week with us – I usually wait for a while!
So, I borrowed some money from Nirel for a red ticket (temporary NOL card; Dh 8) and took a one way train till my station.
Mom-dad know the story till here. But, what if I told you it could get worse than this? And that it did?
Okay, enough suspense-building. I reached Al Nahda and looked for my ticket in my pockets. I say *looked*, because I…..couldn't find it.
Get this: I've managed to leave a purse unattended at work, AND I managed to lose my only ticket to home. How much of a careless person should you be to be able to goof up so bad?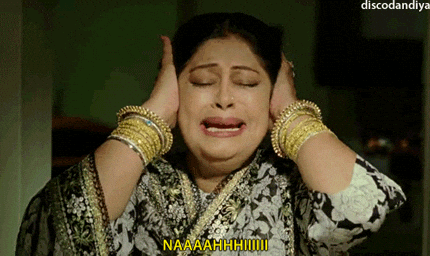 Source: GIPHY
You'd think there would definitely be an alternative, and there was – money. You know those online listicles that rave about 'things you can do under Dh 5 in Dubai', or even better, 'things you can do for free in Dubai'? It's all a lie. It wasn't the first time I left my wallet at work. The last time I had Dh 5 in my pocket, and all I did was spend one hour at the station contemplating my next action.
So to put things in perspective, upon reaching Al Nahda station, I had:
a) no wallet
b) no one-way ticket
c) (almost) no battery in my phone
d) no self-esteem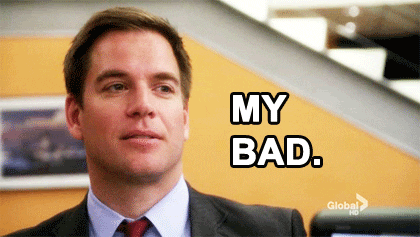 Source: GIPHY
I needed Dh 10.5 to exit the station and take a bus till home. My immediate instinct was to call Sahana; my friend who used to stay by the station, and only recently moved elsewhere. After reminding myself that she shifted, and to stay calm, I tried reaching out to another friend, Megha, who also stays by the station.
Fun fact: Megha is Sahana's friend who I've met maximum thrice in my life through Sahana, but we did hit it off. Regardless, Megha probably isn't someone I should have bothered at 8 PM on a Wednesday, with a 'Are you home' WhatsApp, followed by an immediate call (because, single tick makes me anxious).
Fun fact #2: Megha wasn't at home. But, because of the sweet person she is, she went the extra mile to send her brother (who had just returned from school via metro) to me with some cash.
During our WhatsApp exchange, my phone decided to give up on me (Did I mention I was almost out of battery?). I conveniently blocked out the one person who could help me.
While thinking of all the possible alternatives and panicking simultaneously, I turned and found myself staring at a familiar face. Fun fact #3: It was my college friend Ghanza. I had never been happier to see her. I skipped the 'How're you, it's been so long', and just told her that she was godsent and that I needed some money. I could finally exit the station! At the same time, I saw a school student and immediately understood it was Megha's brother. Yes, it was quite a mess; just as the picture you have painted in your head. I thanked and apologised to Megha's brother and finally got home.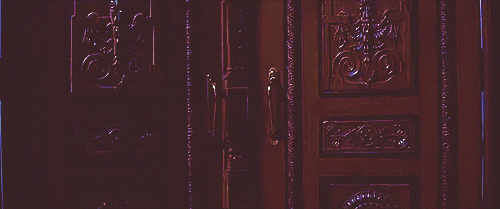 Source: GIPHY
Mom, of course, had no idea about anything and assumed I 'responsibly' carried my wallet along after the first mess up. I let her stay in oblivion but not for too long. The "I'm taking this wallet to work today because I like the colour" excuse didn't work with her the next morning, and she found out everything. Or, so she thought. My mum and dad are my biggest critics. Everything I write here is made 'live' only after their nod. This is the first time they'll get a published link. Surprise, surprise!
P.S.: My only positive takeaway from this (as my colleagues say) is that I know more people than normal people do. In school my friends would jokingly say that 'I could talk to even the walls'. I'm not complaining!